Accommodation and Communication
Accommodation varies from tented camps and hunting lodges to farm-style accommodation and fly-camps. All accommodation is guaranteed to be comfortable and safe. Four-wheel drive vehicles, laundry facilities, properly trained camp staff and good food is part of the everyday services. Cellphone reception and WIFI are available in most of our camps or lodges.
Electricity
Power/electricity is available in the largest parts of Namibia, but in some remote hunting areas, power supply might not be available. Power supply is 220 volts at 50 cycles. Adapters with three round-pronged and two round-pronged plugs will fit in sockets.
Travelling with firearms to Namibia (Requirements for importing)
A temporary import permit is required for hunting rifles and ammunition entering Namibia. Permit applications are available at customs upon arrival and are quick and easy to complete.
A maximum of one-hundred (100) rounds of ammunition may be imported per hunting rifle. Only ammunition for the specific caliber may be imported. Additional ammunition can be purchased if required.
It is legal to hunt with black powder rifles in Namibia. It is however illegal to transport black powder and percussion caps, but these can be purchased in Namibia. No import permit is required for the import of hunting bows.
Prohibited firearms are as follows:
All handguns;
All automatic firearms;
There is no limit to the number of firearms that may be imported into Namibia for trophy hunting purposes. NAPHA (Professional Hunters Association of Namibia), however, recommends a maximum of two firearms per hunting client. If travelling through South Africa and clearing immigration control, a maximum of two firearms are permitted for import.
We recommend that you fly from Europe directly into Hosea Kutako International Airport ( Windhoek International Airport) Namibia; this will minimize delays associated with firearm transport. Air Namibia offers this service. Recent regulations have made travelling with firearms a time-consuming process when entering South Africa.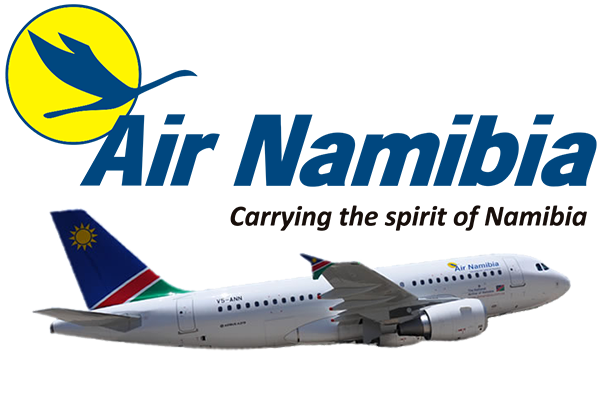 How to get to Namibia
Air Namibia: Air Namibia has regular direct flights from Frankfurt, Johannesburg and Cape Town to Windhoek International Airport (Hosea Kutako).
South African Airways: South African Airways, in partnership with Delta, offers a daily service from New York JFK, Washington Dulles and Atlanta to Johannesburg and Cape Town, South Africa. S.A.A. and Air Namibia offer daily (2 hour) flights from Cape Town and Johannesburg to Windhoek International.
Clothing/ Equipment
Comfortable, strong, worn-in hiking boots, together with high quality socks is very important.
In the sandy Kalahari terrain lightweight boots is recommended
During the winter months warm clothing is important and should include a beanie, warm gloves and a warm windproof jacket
Lightweight, dull-coloured (khaki, camo, green) clothing is suggested.
Short pants can come in very handy during midday
Sunglasses and/or shooting glasses
Some non-essentials would include a flashlight and reading material
Personal toiletries and medication
Insect repellent
A Hat and suntan lotion is important - at least factor 15 is recommended
Camera with extra films and batteries
Video camera with extra film and batteries
Electricity: only adapters with three round-pronged plugs will fit in sockets. Power supply is 220 volt at 50 cycles
Hunting knife
Binoculars
Visa
Visitors from the following countries do not require visas for stays of up to 90 days: Angola, Austria, Australia, Belgium, Botswana, Brazil, Cuba, Canada, France, Germany, Italy, Ireland, Japan, Kenya, Liechtenstein, Luxembourg, Russia, Spain, Switzerland, UK, USA, Mozambique, New Zealand, Portugal, Iceland, the Netherlands, Malaysia, Singapore, the Scandinavian countries, South Africa, Zambia and Zimbabwe.
Water and Health
Water in most areas throughout Namibia is safe to drink. Malaria - The largest part of Namibia is malaria-free. Northern Namibia requires malaria precautions but anywhere south of Otjiwarongo does not require precaution. Please consult your physician for the best advice regarding malaria prescriptions. Note that African Rosette Safaris operates mainly in the Khomas Hochland and the Kalahari where it is completely malaria free. Medical Care - There are hospitals as well as doctors in most of the major towns, most farms also lie within 4hour drive from the closest town. Aviation evacuation is also possible
VAT (Value added tax)
15% Government value added tax is payable on daily rates only. No VAT is payable on trophies that are to be exported from Namibia.
National Parks worth visiting in Namibia:
Etosha National Park, one of Africa's largest game reserves, Khaudon National Park, Skeleton Coast National Park, Namib Naukluft National - Park which includes Sossusvlei where one will encounter the world's highest sand dunes, Fish River Canyon National Park, Kgalakgadi Transfontier Park, Waterberg Plateau National Park
Cities and Towns worth visiting:
For the non-hunter Windhoek, as well as the towns Swakopmund and Walvis Bay, are well worth visiting for some shopping and sightseeing.
Birding:
Namibia is home to over 630 bird species. While the majority of these occur in the water-rich north-eastern regions of the Kavango and the Caprivi, a considerable number are found in the desert proper, such as the Dune Lark and the Hartlaub's Francolin.
Fishing in Namibia:
Coastal angling aspects that make angling from the beach especially enjoyable are the peaceful desert environments and the uncrowded beaches.